Bank anytime and from anywhere!
Enjoy the ease of accessing your account anytime, anywhere, through the use of Centinel Bank's eServices. 
Enroll Now
Online Banking Update:
Our new Online Banking suite is now available. Access your MyCentinel account using the "Login" button on the upper right corner of our website, and from our mobile app. Our enhancements include:
Advanced security - Multi Factor Authentication (MFA)
New dashboard with easy and customizable navigation
Card management and alert enhancements
Live online chat messaging with a Centinel Bank team member
And more to come!!

At first login,  you will be prompted to set up a new Multi Factor Authentication (MFA) security tool to access your account.
Download our Mobile App to access your account and enhanced features from anywhere and at any time!
Access your Centinel Bank accounts through our secure website.
With Online Banking you can:
View Account Balances and Transaction History
View or Print Statements
Pay Bills, One-Time or set up Recurring Payments through Bill Pay
Transfer Funds between Accounts
Set up mobile and Text Banking Options
Manage your Debit/ATM Cards
Set up Account Alerts and Notifications
Download our Mobile Banking App now:
Mobile Banking allows you to easily access your Centinel Bank accounts via an app designed for your iOS (iPhone®, iPad®) or Android® device, or through our Mobile Browser for all other smartphone devices (i.e. Blackberry and Windows). 
With Mobile Banking you have access to:
Manage your Debit Card Preferences-- Activate new cards, suspend and restart your debit card real-time, or report a card lost or stolen.

Quickly review account balances, activity and transaction details.

View statements and check images.

Make Person-to-Person Payments, transfer funds, pay bills and manage payments. 
Enhanced Security with Touch ID

Fingerprint Login for Android and Apple iOS devices.

View Alerts
Deposit a Check anytime, from anywhere with a quick photo snapshot. *Application and preapproval needed for this service.
Bill Pay provides a secure and easy way to pay any person or business online! Our online payment system allows you to deliver payments from your computer, through your checking account to any business/person within the United States.
Features of our Bill Pay Service:
Pay your bills anytime, anywhere from any internet connection.
Make one-time payments.
Schedule future or recurring payments.
Pay any person or business online instead of writing checks.
Have complete online access to bill payment history.
Confirmation numbers are provided for each transaction.
Access your account statements electronically through your Online Banking Account. To enroll, login to your Online Banking account using your computer and select the eStatements tab. For more information
contact us
.
With eStatements you can:
Receive Same Day Delivery of Statements and Notices
Eliminate the Paper, an Environmental Friendly Option!
Reduce the Possibility of Mail Fraud and Identity Theft
Benefit from Easy and Convenient Storage
Print Statements Anytime
Save Money!

Mobile Deposit allows you to easily deposit checks to your Centinel Bank accounts through your iOS (iPhone, iPad), or Android device.
Begin by:
1) Enrolling in Online Banking,
2) Downloading our Mobile Banking app,
3)
Contact us
to apply for Mobile Deposit enrollment
Mobile deposit may be utilized through:
Online Banking

Mobile Banking App



Text
89549
to enroll for text banking and access your Centinel Bank accounts via any mobile device with text messaging capabilities.
To enroll in Text Banking, begin by enrolling for and logging in to your Online Banking account.
Then select Options> Mobile Settings> Text Mobile Settings. 
Text Commands:
Bal = Will return the balances for all enrolled accounts
Bal + (Acct Name) = Will return the balance for the account name requested
Hist = Will return a brief list of history for all enrolled accounts
Hist + (Acct Name) = Will return a brief list of history for the account name requested
Help = Will return the list of commands you can perform
Stop = Send this command if you wish to cancel the text banking service
References
We are more than happy to assist you, should you have additional questions.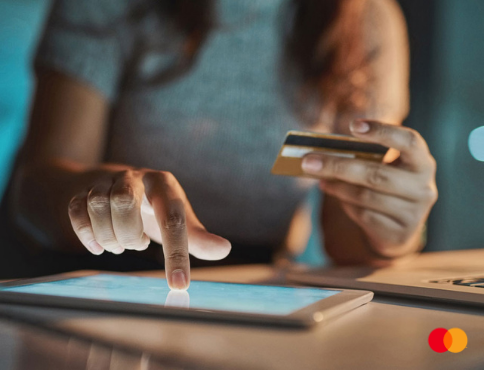 card services
Swipe and go!
Easily make purchases or withdraw cash with your debit card. We can issue your Mastercard debit card in minutes and you can manage your card security anytime from our Mobile Banking App.