Centinel Bank opened for business on March 1, 1969 and began its' exciting journey. What started as one man's mission for equal access to financial services in his rural New Mexico hometown, now is a leader among the nation's financial institutions—Centinel Bank of Taos.
Half a century after it was founded, Centinel Bank of Taos has made an indelible impact on our community, serving as a catalyst for economic development, exhibiting strong business values, providing careers for many Taosenos and positively impacting many lives in our community.
Community Investment
Through economic development, volunteer time, or financial support of non-profit organizations in Taos County, Centinel Bank is committed to making our community the best place to live and work.
50th anniversary giving campaign 
Centinel Bank of Taos is committed to our Taos County Communities and the future of Taos County. In celebration of our interest to invest in our future, we named Bridges Project for Education as the non-profit to honor and support through our 50th Anniversary Giving Campaign.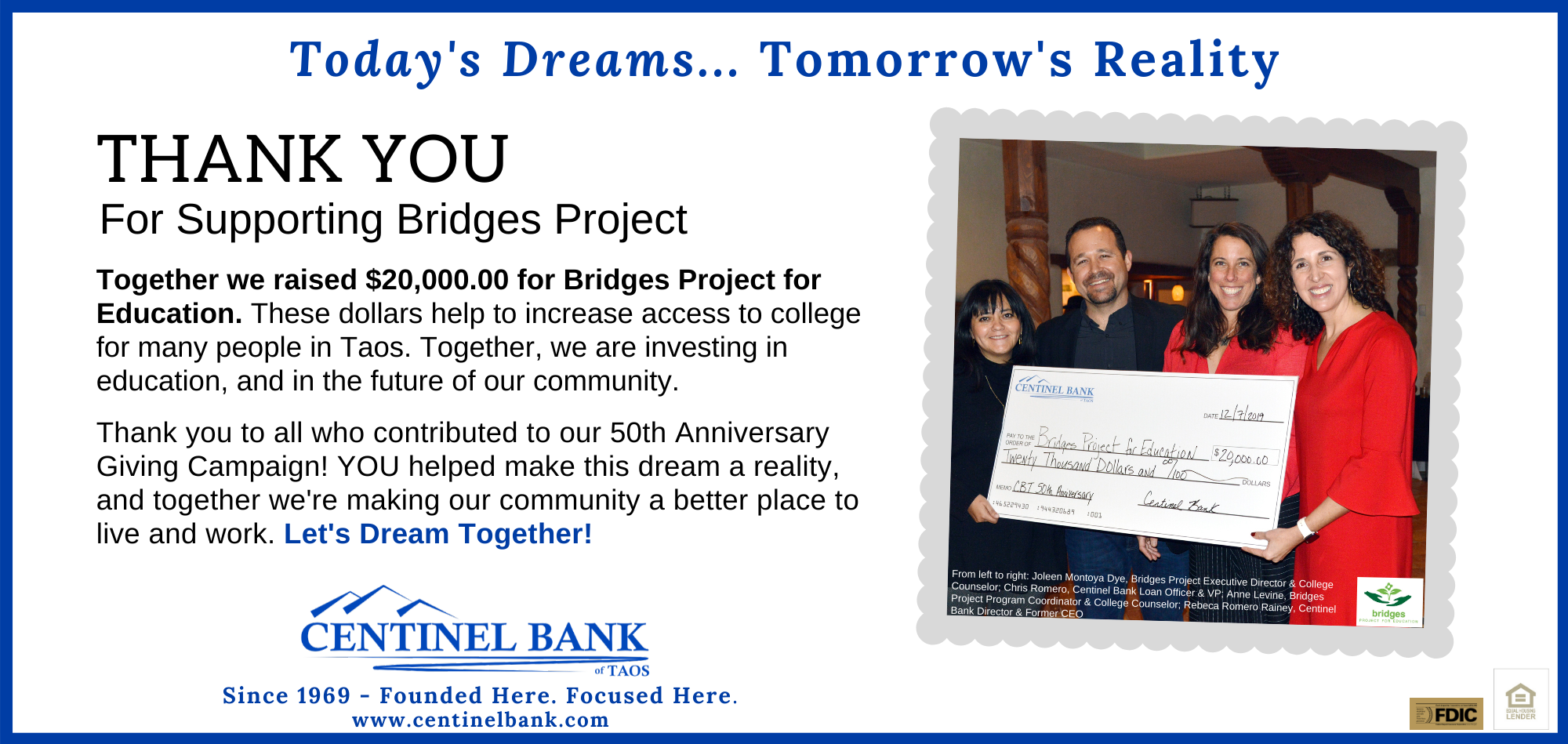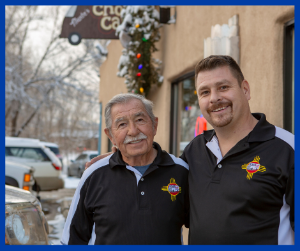 "I first started this business in 1973. I needed a refrigerator, so I went to Centinel Bank to borrow some money. I needed $200 for the refrigerator, I went and talked to Eliu Romero and I told him about his motto which was to lend people money and help people out. I'm grateful for Eliu Romero who helped me out with a refrigerator and the business"
Mante Chacón Sr. - Owner, Mante's Chow Cart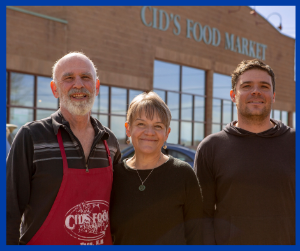 "Cid's got started in 1986. Betty and I had an idea that we felt like Taos could use a store that would sell natural foods to the community. There were three banks in town. We went to all three of them and Centinel was the one that would work with us. And then when we built this building which was quite a bit more money to get up and going, we went straight to Centinel. They worked with us, and it was at that time the biggest loan they had ever made, and it was certainly the biggest loan I had ever signed for."
Cid and Betty Backer - Owners, Cid's Food Market
Red River Brewing Company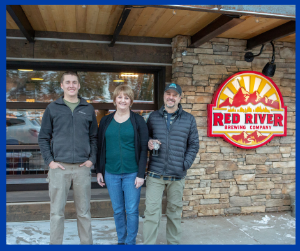 "We're a local business. We value doing business with other local companies. And, we're very happy that Centinel was able to step up and participate with us pretty much from the beginning. We had many obstacles along the way but doing business with Centinel was not one of them. Centinel values investing in our communities as much as we do. Centinel Bank has just been wonderful for Northern New Mexico. They could see our vision and built it with us, and they've done that throughout Northern New Mexico."
Michael and Sharon Calhoun - Owners, Red River Brewing Company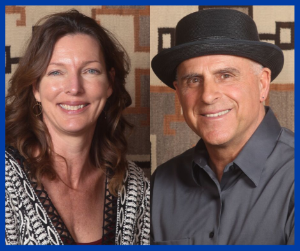 I'm Aura Garver. We have a business called Aura Fitness that Centinel Bank helped us establish 14 years ago and then currently we also run their wellness/fitness program for them.

We basically went to Centinel with a great reputation, a wing and a prayer, and no money, and said that we want to open this fitness studio this gym to create something different, that was unique in Taos.
They were amazing! They took their logo, their slogan of let's dream together and really applied it to our vision of what we wanted to do. They gave us a loan to start the business which we subsequently paid back, and over the years we have taken many more out to expand and grow. Without their financial support the success of the studio all these years later we don't know if it would have been possible. It certainly would have been a lot harder.
They are a community, a family that is interested in supporting our community, OUR family. The way they are willing to step up and invest in us as a small business, and have continued to grow with us over the years and our partnership with them is really - you know I can't imagine it happening any other way with any large bank. We are so happy to have the relationship with them that we do.
One of the things we love about Centinel Bank is that we see them giving back to the community in so many ways, with so many of their programs and outreach and the investments that they make in the community and in organizations like Bridges Project which will help support my daughter when she's going to college. It all circles around in such a clear way.
Aura and David Garver - Owners, AuraFitness
Diamond Finish Construction Inc. and Diamond Plaza Inc.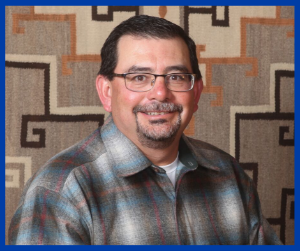 My name's Francisco Cordova. My business is Diamond Finish Construction Inc. and I also have Diamond Plaza Inc.
To be honest with you Centinel Bank is a great institution, because they are willing to help people. When you have a dream, you can go over there and talk to them about it. They're willing to listen and they're willing to help people, which is great.
I've been with Centinel for over 20 years and I would highly recommend them to anybody. They are friendly, they greet you when you go in and they appreciate your business, as well as they love helping local businesses succeed.
It's a great place to bank. They're community oriented. They're involved with a lot of programs that help the youth which I think is good.
When I started my business I went over there, and they were good. They were willing to help me out. It's been a great business and my business has exploded over the years. They've been part of my business since I started my business and I don't think I could have been as successful without having the bank that they are that they help us out when we need them.
It's great having a bank that's willing to work with the local community. It's helped a lot of the locals go out and get loans and to make their dreams a reality and keep the community rolling forward.
Francisco Cordova – Owner, Diamond Finish Construction Inc. and Diamond Plaza Inc.
My name is Moises Martinez and I own Adventure Ski Shops in Taos. I have two locations one on the north end right across from Michael's Kitchen and I have one right next to Supper 8 hotel.
I've been in business for 35 years; I've done business with Centinel Bank for the last 25 years.
What makes Centinel Bank stand out the most is the customer service. Every time I walk into Centinel Bank I feel like I'm walking into home. It's a Ma and Pa operation, locally owned, kind of like my business. My business is locally owned also. You make people feel welcome anytime they come to your business and that's why I like banking there – because of the customer service. The customer service is impeccable.
What makes me happy about Centinel Bank is that nothing has changed over the last 25 years. They are very consistent with the customer service thanks to Angel and the people who worked there prior to Angel. He's been great, fantastic, two thumbs up to Centinel Bank. It's had a big impact on me. If it wasn't for Centinel Bank it would be hard for me to be in business
Moises Martinez – Owner, Adventure Ski Shops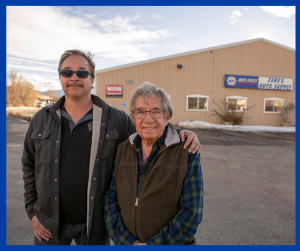 "We first started working with Centinel Bank in 1969. In fact, it was October 1969. They were new, we were new, and I thought maybe, when I walked in there, that maybe by chance that they were new they might come up with some money. They came through, so that's how we started. We want to congratulate them for 50 years of service and for 50 years of being a partner with us and helping us with our business."
Zeke Tapia - Owner, Zeke's Auto Supply